Craft Sessions & Events

A variety of sessions for your inner DIYer.
We've removed the barriers to DIY by offering you a selection of projects with clear, step-by-step instructions. Craft kits packed for success are delivered right to your table, and our well-trained staff helps keep you on track. And we do all of this in a laid-back space with a full bar. So feel free to enjoy a drink while you conquer the craft world.
Let's make some memories.
*We will have limited hours at this time, please see calendar for available session*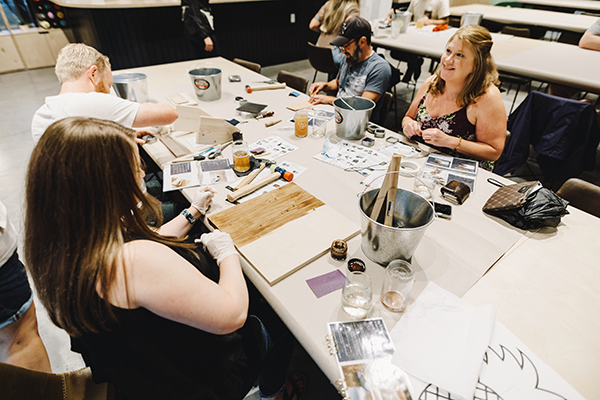 Craft Nights.

Interested in a different kind of night out? Come enjoy our Craft Nights! Hosted select nights from 7-10 pm. Projects range from $29-$39 and can be finished in 1-3 hours. Check out our calendar for weeknight drink specials for makers. Choose the night that works for you and make a reservation.
Crafternoons.

Have an itch to craft and a mid-day break? Say hello to our Crafternoons! Hosted select afternoons from 3-6 pm. All of our projects can be finished in 1-3 hours. Choose the afternoon that works for you and make a reservation. Bonus: weekday happy hour specials for crafts and drinks!
Makers with mimosas.

Mornings are for mimosas…and crafting! Hosted  Saturday & Sunday mornings.  "Mimosas, anyone?"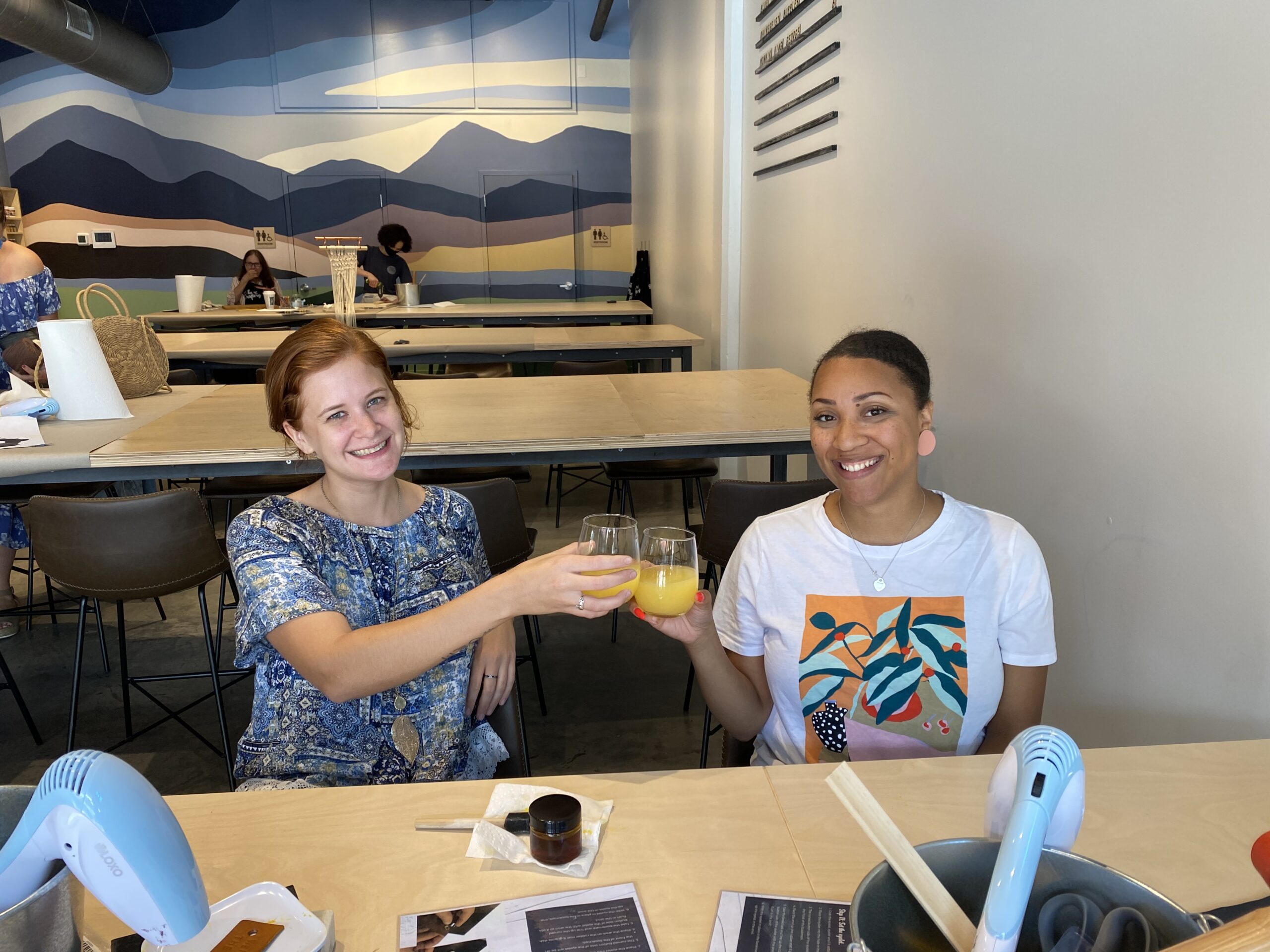 Specialty Sessions.

 DIY CAKE POP WORKSHOP – Learn to make & decorate your own cake pops from scratch with professional pastry chef Casi Gardner, owner of 350 degrees bakery. Each maker will learn 3 different designs (pictured above) & create 6 cake pops to take home & enjoy. Our bar will be open & staffed, so you can sip away while you learn the art of cake pop design!