Our Story
(That's Us + You)

Welcome to The Craftery – Louisville's first DIY studio + bar. We're so glad you're here!
We believe everyone – yes, everyone – is inherently curious and creative, born explorers. But sometimes our creativity meets real-life commitments and maybe even a head full of doubt. Creativity often falls by the wayside while we do All The Things.
So, we buy instead of make. We consume instead of produce. We invest very little of ourselves into our things. We let our creativity lie dormant.
Until now. Because we're on a mission to help you rediscover your creativity. In a bar.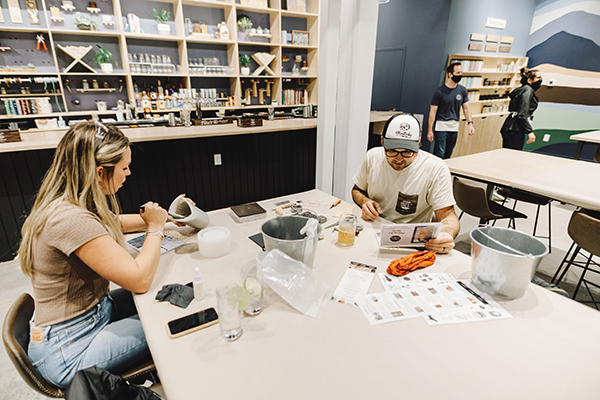 Just Maybe…

You were once a hands-on, creative person but lost that spark. – We get that.
You're open to trying new crafts but don't know where to get started. – We hear you.
You don't want to go it alone and would like a little support. – We love good company, too.
What If…

What if you could choose your own craft adventure from a hand-selected list of experiences? What if we gave you the tools to be successful while having a good time in good company? How would it feel to try your hand at something new? To unleash your creativity?
Well, choose your own adventure, friend, because this is where we come in.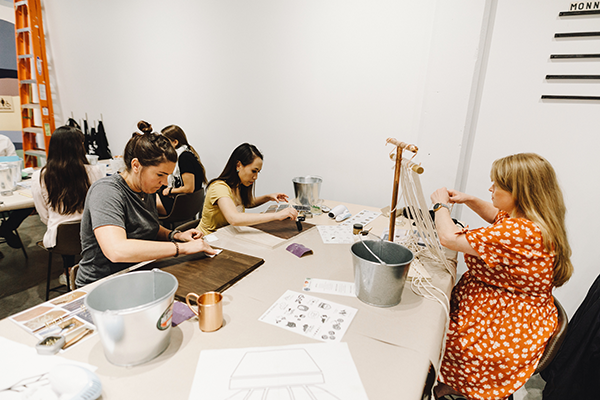 At The Craftery,

We believe 3 things.
You are born to create.
You are built to connect.
Creativity & connection go hand in hand.
So we designed a space and a process that draws out your inner maker. A place where you can connect with your community and explore your creativity regardless of your skill level or artistic eye. A place where you'll create something with your own two hands and leave with a healthy dose of pride in what you accomplished.
We've built a place where you can relight that creative spark. Where you can go from a consumer to a producer. A place free of the barriers that keep you from stretching your imagination and flexing those creative muscles. We built this for you.
It's time…

It's time to discover a whole new way to DIY. Pull up a chair & let's go!