Private Parties & Events

What's more fun than not hosting a big ol' party at your place? Bringing your party to our place! The Craftery's modern yet relaxed atmosphere is the perfect backdrop for your next celebration or private event. We offer an open yet intimate space, craft options for all skill levels & a full bar with a wide variety of drink selections for your guests.
Read how we can accommodate your special event below.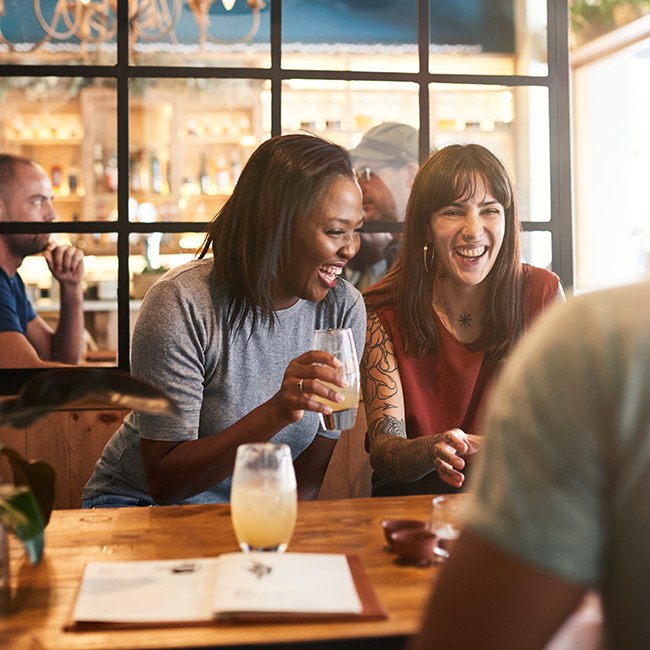 Just here to party.

The perfect option for those who don't need the whole place to themselves. Just book the number of spots you need through our reservations page. You can bring your own snacks & decorations, but they must stay within your allotted area at your reserved space.
This option is available during our regular craft sessions, so The Craftery will be open to the public. So, picture your own little party in reserved seats + friends you haven't met yet minding their business but admiring your group's fun vibe.
Rent Out the Craftery.

Big group or just want the place to yourselves? Reserve our entire space. Choose from renting out the space only or hosting your very own private craft night. Bar service is available with both options. A 65" wall-mounted TV & cordless microphone are available for professional events or presentations. Add your own catered spread, decorations & good company & you've just raised the bar for special events.
Rental rates depend on the date & time of your event. The space can be rented at an hourly rate & may include minimum spend requirements depending on the event. We kindly request at least 2 weeks' notice for private rental inquiries. Last minute planner? No harm in asking anyway. Just fill out the form & we'll be in touch.